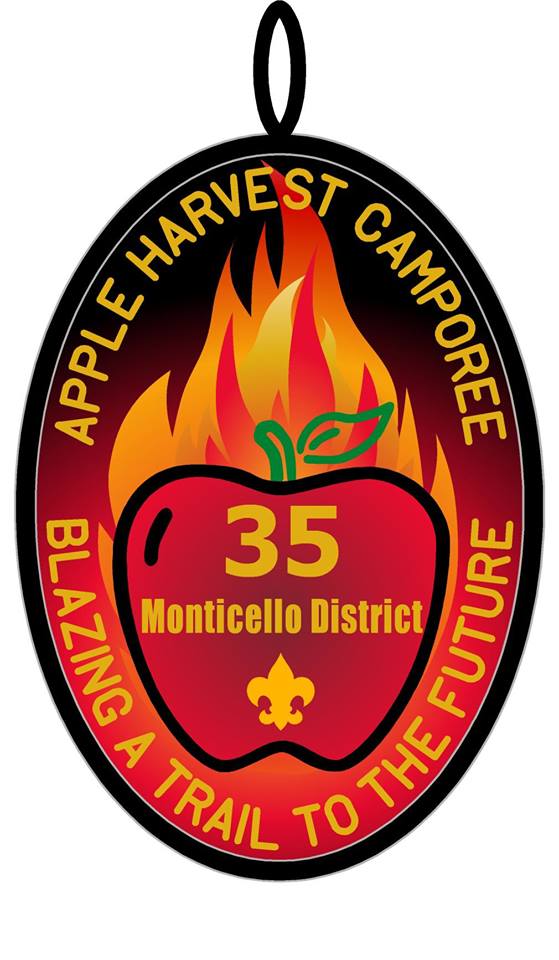 Ham volunteers needed for the Scout Camporee. This is located in Pleasant Grove Park in Fluvanna County. This park is a work in progress and may not appear on maps, gps, or online services. It appears to be located off 53 between the Fluvanna County High School and the Fluvanna County Library. Apple Harvest Boy Scout Camporee Facebook Page. There is also the Apple Harvest Trail 5k Run, not to be confused with the other 5k run in Belmont area that morning, which will affect vehicle access to the site in the morning.
Latitude/Longitude coordinates: geo:37.874722,-78.290278
Google maps
Ed Murphy writes:
The Camporee will be on October 11-13, 2013 at the Pleasant Grove Park in Fluvanna County (see directions below). The Scouts will be camping on Friday and Saturday evenings, and we are expecting 600-800 Scouts. We are planning a day of Science, Technology, Engineering, and Math activities for the Scouts all day on Saturday, October 12.

We would like to arrange for a demonstration of amateur radio from 9:30 a.m. to 4:00 p.m. on Saturday, October 12. Scout patrols will show up at the demonstration site throughout the day, usually one patrol of 4-8 boys at a time. If possible, we would like each group to offer some kind
of competition for the Scouts to help us select the winning patrol at the end of the Camporee. The Camporee will run rain or shine. Please let me know if you need power and/or shelter.
Directions to the Camporee
Take I-64 East to the Zion Crossroads exit. Turn right and go South on Rt. 15. Pass Rt. 250 and continue into Palmyra. Cross the Rivanna River Bridge. Turn right onto Rt. 53. Pleasant Grove is about 2 miles up on the right. Look for the camporee sign.
On Saturday morning, there will be a 5K walk/run in progress from 7:00-9:30 a.m. They will not allow vehicles to drive up to the STEM area during that time. If you need to drop off gear at the site, you can arrive before 7:00 a.m. or they will have a Gator to haul gear between 7:00 a.m. and 9:30 a.m., or you can drive up after 9:30 a.m. We will also be at the site on Friday evening after 5:00 p.m.
AD6JV writes:
We now have a team of hams who are committed to setting up a station at the Camporee, but we can use more volunteers to both operate and talk to the scouts. Jim Wilson is setting up a CW demonstration, and he will provide introductory ham radio brochures from ARRL.

Most of our questions about the site have been answered by Ed Murphy (see below):
We will have 120 V power available, but we have to provide our own shelter, chairs and tables. We have trees for an antenna or two. We need to get our team out Friday afternoon to put up antennas and set up the shelter, chairs and tables. The radios, laptops etc can arrive Saturday morning.
Current vollunteers:
AARC Organizer: Bill Phillips AD6JV 434-409-1871 (cell) 434-872-0686
Mike Gilmore K8RVR
A.J. Miller KE4AJM
Bob Pattison K4DU
Jim Wilson K4BAV
Jim Owen K4CGY
Mark Whitis AK4OL (prior day setup, not during event)
Email addresses in club directory.
Our contact for this event is: Edward Murphy (434) 293-5634 (work)
We should have coverage from most of the club repeaters and K4DND repeaters at the particular location where we are supposed to set up; stay out of the nearby gulch though, as that could cost you
50dB of signal.
There are many other events the same day. See the story on the Maker Faire.
Update: 2012-10-12 1AM: The HF antenna, tent, banner, and tables were set up last night.