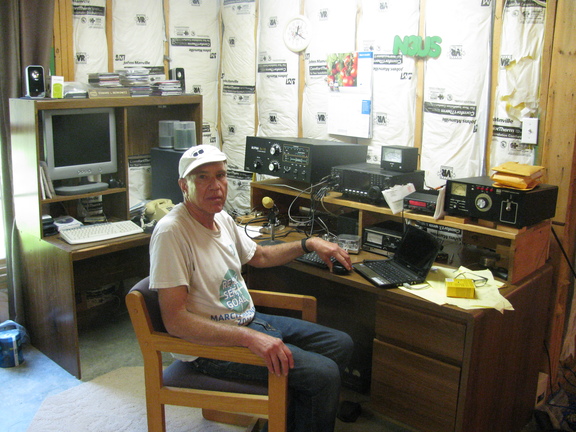 Ed N3US at home station
Photo by AK4OL
CC-BY-3.0-US
Meeting starts at 7:30pm and ends at 9PM. Board meeting starts at 7PM.
Presentation: Ed Berkowitz N3US will present on DXing (long distance radio contacts).
Meeting is in the NRAO auditorium, 520 Edgemont Rd, Charlottesville, VA
Lat/Long: geo:38.036817,-78.518115
google map
Public is welcome to attend. Wheelchair accessible.
Update: slides from the presentation have been attached.