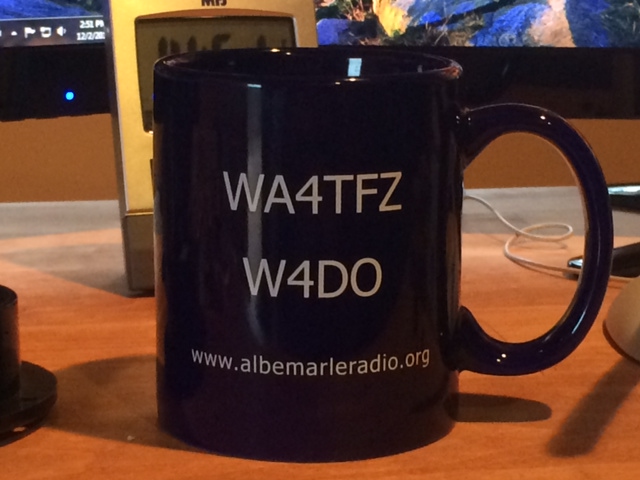 The Albemarle Amateur Radio Club invites you to join the membership for the 50th Anniversary Celebration at the Annual Awards Banquet on Tuesday, December 10th. The celebration will take place at the Elks Lodge across from the entrance to Towe Park.
We plan to gather between 6 and 6:30 pm for a social with a cash bar. We will take our seats at 6:30 at which time dinner will be served. The dinner will include a Fruit and Cheese Table, Filet of Beef, Crab Cake, Country Style Green Beans, Baked Potato, House Salad, Tea or Coffee, and Cake. A vegetable plate will be available if the desire is stated in the reservation. Dinner tickets will be $25 per person pay at the door. Change is always a problem so bring the correct amount of cash or your personal check.
We will need your reservation by Friday, December 6, to make sure we have a place setting for each person and enough food for everyone. Reservations should be made by return email to deason@comcast.net or by calling Don Eason, Jr. N4UVA at 434-973-9119.
Michael has lined up some great raffles and the food and festivities will be excellent.
Look forward to seeing everyone there and please bring exact change
Just a reminder that tonight's banquet at the Elk's Club is on! Also, the mugs are in. We are asking for a $3 donation to the repeater fund for each mug.

Above text copied from several emails from N4UVA and K4DU (mugs).
You should have already RSVPed, however, there might be vacancies due to cancellations, particularly with the weather; check with Don.
There are two Elks lodges in Charlottesville; you want the one adjacent to Darden Towe Park off Route 20, not the one downtown.
Elks Lodge
389 Elk Dr, Charlottesville, VA
(434) 296-6015
geo:38.039229, -78.450801

View Larger Map
From Route 250 just east of the Free Bridge, take route 20 north, turn left at first light on elks drive, then take next left into elks lodge.